Thailand Exhibition has a perfect ending
Views:357 Author:Suzhou Hualun Medical Appliance Co.,ltd. Publish Time: 2017-10-23 Origin:Site
21-22 October, our sales manger Susan Yu participated in the 14th world congress of Chinese medicine. In the course, we made some communicates with professional Experts and scholars, learn how to create a better medical environment and development of Chinese medicine, especially under the situation of non healthy. Susan yu said.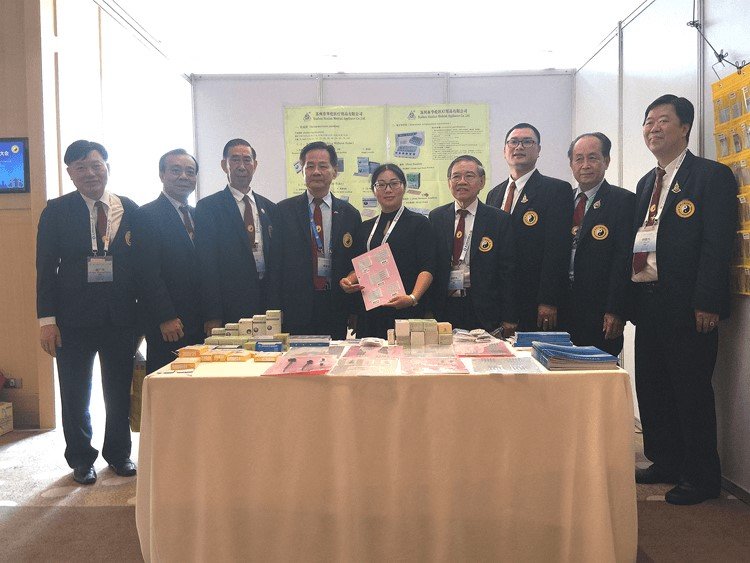 Suzhou Hualun Medical Appliance Co.,ltd is specialized in the production of traditional Chinese medicine apparatus class II , our main products are:Disposable Acupuncture Needles,Electronic Acupuncture Treatment Instrument, Seven Star Needles,Press Needles, Intradermal Needles,Cupping Jars and Bamboo Jars etc.All of our products has achieved the Medical Instrument Registration Certificate which is issued by the Food and Drug Administration of Jiangsu province.And also,we got the CE certificate and ISO 13485 certificate issued by TUV. At the booth, the experts group visited our booth and learned about our products which are achieved high Evaluation and were satisfied by them. The products produced by our company not only has the traditional technology, but also adopt advanced testing equipment and quality inspection equipments.
Our main brand is "Shun He".In recent years,our products not only enjoyed a certain popularity in the country,but also exported to countries around world,and enjoying a good reputation at home and abroad.

We will make every effort to provide our customers with high quality products and competitive price.We sincerely welcome you to contact us to get more information.We also look forward to be your reliable Acupuncture Needles supplier china in the near future.

At last, Susan Yu made a lot of new friends and customers and also met old customer professor Xiaoyan Ren luckily at the same time. Mr. zhu from Australia and Mr. Mengwen Zhang from Thailand
chinese medicine are See it off. They Communicated together excitedly.