Global Acupuncture Needle Market : 2016-2021
Views:1018 Author:Suzhou Hualun Medical Appliance Co.,ltd. Publish Time: 2017-12-05 Origin:Site
Technological Developments, Industry Share Analysis and Challenges.
This report provides detailed analysis of worldwide markets for Acupuncture Needle from 2011-2016, and provides extensive market forecasts (2016-2021) by region\country and subsectors. It covers the key technological and market trends in the Acupuncture Needle market and further lays out an analysis of the factors influencing the supply/demand for Acupuncture Needle, and the opportunities/challenges faced by industry participants. It also acts as an essential tool to companies active across the value chain and to the new entrants by enabling them to capitalize the opportunities and develop business strategies.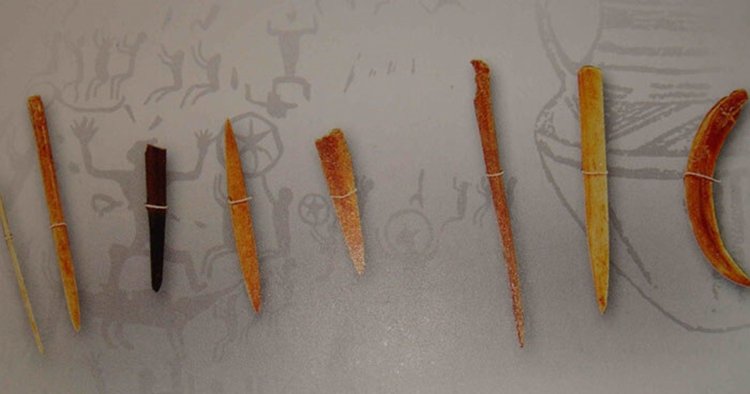 The practice of acupuncture began about 4500 years ago in China. The first acupuncture needles were made of animal bones and stone knives or sharp edged tools (described by the character 'Bian' ) - used to puncture and drain abscesses. Approximately 3500 years ago, Bian stones were discarded and metal needles, in the form of the classical 'nine needles', began to be used. The 'nine needles' were initially made of bronze, followed by gold and other metals. Today, acupuncture needles are sterile, made of stainless-steel, and they are disposable (single use only). It involves the insertions of thin needles into certain locations of the human body. These locations are generally termed as acupuncture points and form the main focus of the acupuncture treatment. The procedure may also involve the application of pressure, heat or laser light at the acupuncture points.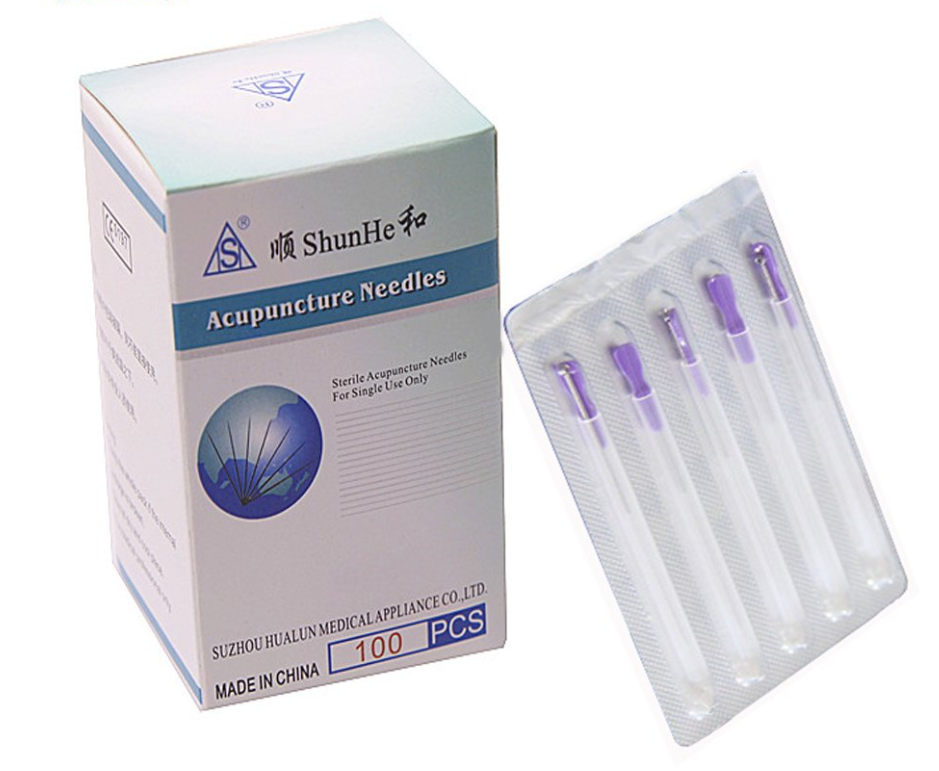 SHUNHE Disposable sterile stainless steel acupuncture needles
Acupuncture needles are typically made of stainless steel, making them flexible and preventing them from rusting or breaking. Needles are usually disposed of after each use to prevent contamination. Reusable needles when used should be sterilized between applications. Needles vary in length between 13 to 130 millimetres (0.51 to 5.12 in), with shorter needles used near the face and eyes, and longer needles in areas with thicker tissues; acupuncture needle diameters vary from 0.16 mm (0.006 in) to 0.46 mm (0.018 in), with thicker needles used on more robust patients. Thinner needles may be flexible and require tubes for insertion. The tip of the needle should not be made too sharp to prevent breakage, although blunt needles cause more pain.
Apart from the usual filiform needle, other needle types include three-edged needles and the Nine Ancient Needles. Japanese acupuncturists use extremely thin needles that are used superficially, sometimes without penetrating the skin, and surrounded by a guide tube (a 17th-century invention adopted in China and the West). Korean acupuncture uses copper needles and has a greater focus on the hand.
GCC's report, Global Acupuncture Needle Market Forecast and Analysis 2016-2021, has been prepared based on the synthesis, analysis, and interpretation of information about the global Acupuncture Needle market collected from specialized sources. The report covers key technological developments in the recent times and profiles leading players in the market and analyzes their key strategies. The competitive landscape section of the report provides a clear insight into the market share analysis of key industry players. The major players in the global Acupuncture Needle market are Seirin (Japan), Empecs (Korea), DongBang Acupuncture (Korea), Asiamed (Germany), Gushi Gongyuan (China), Wujiang Shenlong (China), Jiangsu Acupro (China), Taixing Tianhe (China), Changchun Aikang (China), Wujiang Cloud & Dragon (China), Taixing Sanli (China), Suzhou Wuzhong Dongfang (China), Wujiang Jiachen (China), Suzhou Medical Appliance (China), Suzhou Shenlong (China), Gushixian Zhenzheng (China), Wuxi Jiajian (China), Suzhou Huanqiu (China), Maanshan Bond (China), Shanghai Acuceuticals (China), Guizhou Ande (China), Wujiang Shenli (China), Wuxi Zhushi (China).
The report provides separate comprehensive analytics for the North America, Europe, Asia-Pacific, Middle East and Africa and Rest of World. In this sector, global competitive landscape and supply/demand pattern of Acupuncture Needle industry has been provided.
QYResearch, The global acupuncture needle market is expected to reach $ 117 million in 2022.
According to QYResearch, The global acupuncture needle market is expected to reach $ 117 million in 2022. In the last several years, the development of the Acupuncture Needles market is fast with an average growth rate of 7.14%. In 2016, the global market of Acupuncture Needles is about 85 million USD, while the actual production is more than 8.8 billion pcs.
With the supportive policies and popular of Chinese Medical, the development of Acupuncture Needles will be fast in the next several years. In 2022, the market is expected to be 117 million USD, with 13.8 billion unit Acupuncture Needles.
The Acupuncture Needles market concentration is relative highly, there are only several manufacturers with a considerable production (certain million pcs) in the world, and most manufacturers' plants are located in China. As a acupuncture supplies manufacturer, Suzhou shunhe must be your best choice with high quality product and professional knowledge.